My furbabies
Obviously, I still have not much to talk about... So I thought it was the time to show you my two furbabies, as it seems to be a classic in blogland.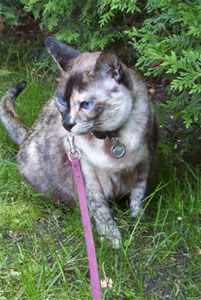 This is Patchouli, my 6 years-old
tortie-point
siamese. She has the most beautiful blue eyes. She takes after P for her eyes, and after me for her big butt.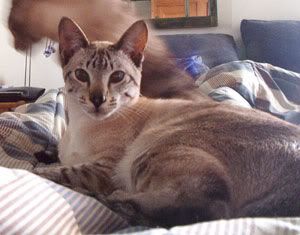 And this is Tao, lynx-point siamese male. He died last year at only 14 months. He was the funniest cat I have ever known. He was talking and purring so loud all the time and he was SO cuddly and loving. I really miss my litlle peanut.